---
---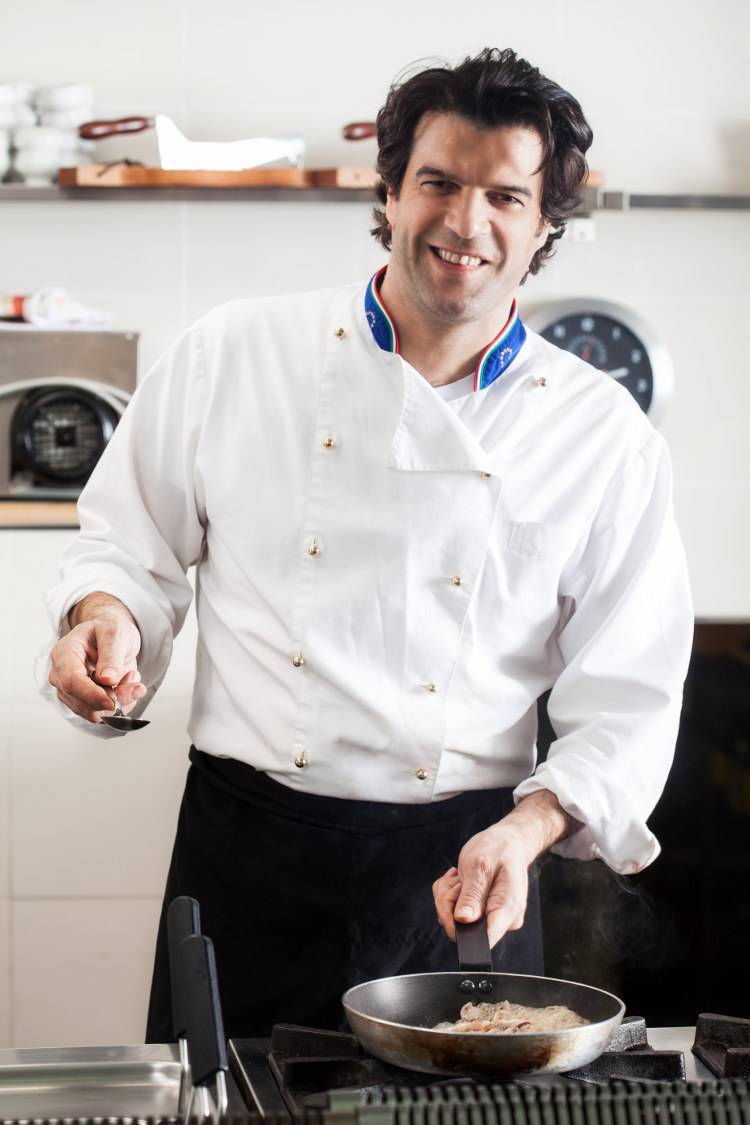 Chef Gian Carlo Talerico
The chef-owner of Antica Locanda Istanbul, Gian Carlo Talerico, was born into a crowded Italian family in 1969. He grew up in Milan, watching his mother and grandmother cook in the kitchen. Gian Carlo was so affected by these two special women that he, as a child, desired to become a successful chef one day.
After graduating from Instituto Professionale Alberghiero di Stato Carlo Porta, Gian Carlo started working in various restaurants in Milan. He then joined the Princess Cruise as chef de partie-senior chef. While he was traveling the world, he enhanced his knowledge on international cuisine. After Gian Carlo returned to his homeland, Italy, he worked for major catering companies, such as Maestro di Casa. Gian Carlo continued to follow his passion in the culinary industry. He first went to England, and then to Canada, to represent the Italian cuisine in a plethora of prestigious restaurants.
Gian Carlo Talerico wanted to combine his knowledge of the international cuisine with that of the Italian cuisine. With an offer from a British family in 1999, he established the first culinary school in a 15th century villa in the famous Lucca region, Tuscany. There, he served as the director and the executive chef for seven years allowing gourmet food lovers and world travelers to learn about the richness of Italian food and beverage culture. Gian Carlo has also greatly enjoyed teaching Italian cuisine to amateur students throughout the years.
Chef Gian Carlo Talerico believes that a great enthusiasm and love for food are both essential in preparing a good meal. Along with his passions in the kitchen, he found passion in another aspect of his life when he met his current wife in 2009. Chef Gian Carlo got married, and then settled in Istanbul where he has now opened Antica Locanda.